We Help People Reach Their
Full Potential. Are You Ready
To Reach Yours?
Our global logistics expertise, advanced supply chain technology & customized logistics solutions will help you analyze, develop and implement successful supply chain management strategies from end-to-end.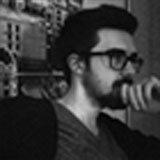 "Logisti expertly trained team members who take the extra step and go the extra mile, all to fulfill our dedicated promise deliver innovative and dynamic solutions to our customers!"
John Peter
Mov Inc
"In my career, I've seen great companies serving logistics. But not to the point where you feel that comfort and trust that we get with Logisti Company In."
Martin Hope
ProMov

Global Locations
Phone: +971 4 2949439
Email: info@aplgloballogistic.com
Address: Warehouse D-26, Dubai Airport Free Zone (DAFZA) Address 2 : 1405 & A-100, Dubai Cargo Village, Tel: +971 2594007
Hours: Mon-Fri: 8am – 12am
Phone: 003106353176
Email: info@aplgloballogistic.com
Address: APL GLOBAL LOGISTICS BV GRAFTERMEERSTRAAT 39A 2131AA HOOFDDORP THE NETHERLANDS AMSTERDAM, NETHERLANDS 2131
Hours: Sat - Thu : 9:00 AM - 6:00 PM
Phone: +31(0)687997300
Email:
Address: Vigor Industrial Building Block 2, unit F, 23rd Floor 49-53 Ta Chuen Ping Street, Kwai Chung New Territories
Hours: Sat - Thu : 9:00 AM - 6:00 PM
Sign up for industry alerts,
news and insights from Logisti.